The London Boat Show 2016
The Excel exhibition centre in Docklands has all the charm of the computer spreadsheet so it was good to meet familiar faces from the Clyde at what is now a much reduced show. The display of yachts was extremely limited and so it was that Peter Cameron and Craig Latimer (who had kindly provided complimentary tickets) were to be found on the Princess motor yacht stand, where it takes only the briefest glance to appreciate that is where the real money is to be made. For us hobos, stepping on to the stand was like entering a brightly lit television studio with innumerable besuited salespersons and young women whose appearance, we assumed, was a consideration in their appointment.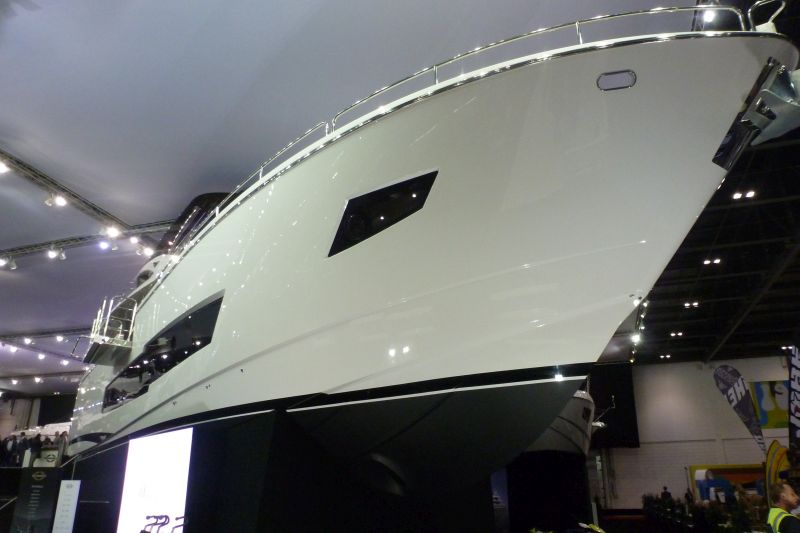 Our own appearance indicated clearly that our chances of leaving with a new Princess were roughly equivalent to our chances of making away with the Duchess of Cambridge but nonetheless, after a complimentary beer in the same enclosure as infamous Moody designer Bill Dixon, we were treated to a tour of a Princess 68 (I think). Whatever, it was huge; actually not just huge but enormous, grandiose and spectacularly luxurious. As you know, on this site we are routinely contempuous of what we generally regard as stinkboats but the shiny build and sheer luxury in this instance overwhelmed us. My bearded companion demonstrates here that from the top deck the driver must feel lord of all that he surveys and the temptation to leave small yachts bobbing in the considerable wake must be hard to resist.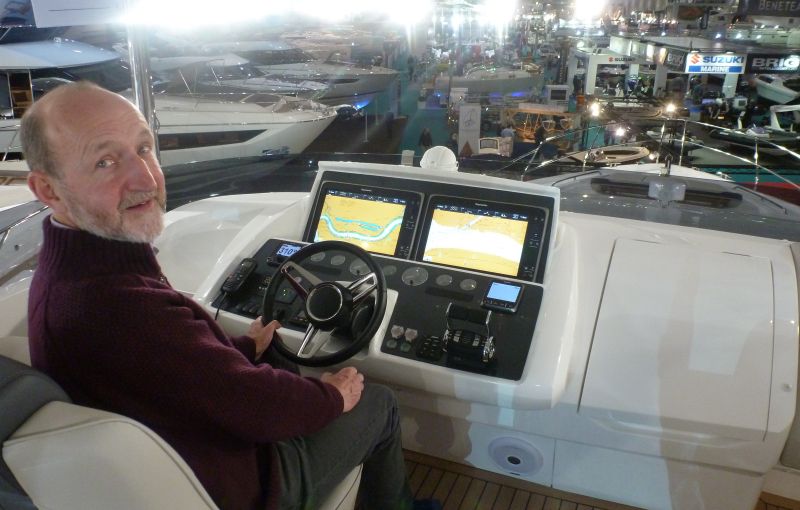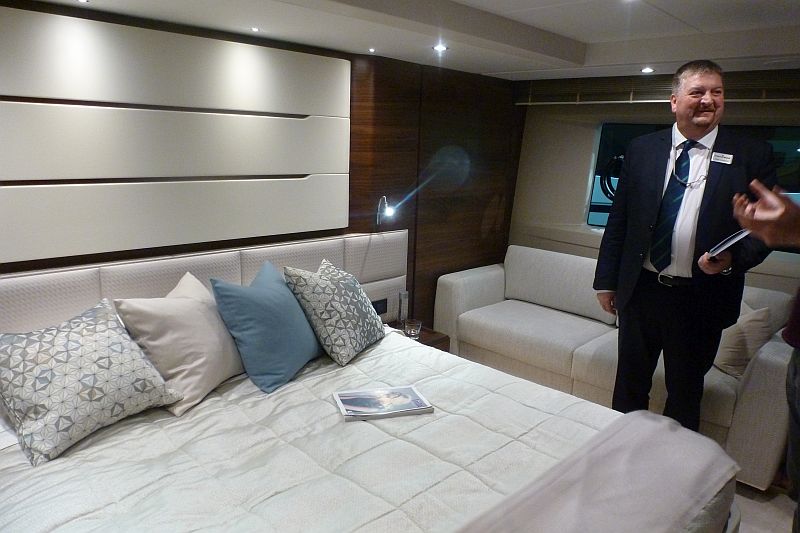 Here Peter Cameron demonstrates the owners' ensuite bedroom. Nearby are two further bedrooms where concealed motors can separate the doubles into two singles at the press of a button thus allowing numerous nocturnal prankster opportunities. The build quality is very impressive indeed and one or two yacht builders could probably take a lesson there. But as sailing types it was difficult to get our heads around what you would actually do with such a vessel other than regard it as a very highly desirable £2.5 million floating luxury flat. Since lottery winners are unlikely to be reading any of this we'll move on but not before disclosing that buyers who actually go motoring in one of the big ones might need an annual fuel budget of around £30k. We're pleased they're made in Britain but also that most of the huge ones at least are exported as we really don't want to see them in the Kyles of Bute.
Back towards the other end of the hall where the bearded people are more usually to be found we came across Chris Dodgson on the Sunbird Beneteau stand. (no that's not him!). All their Oceanis exhibits are really quite radical looking in an Open 60 derived sort of way with hard chines and BMax carried right aft to the transom.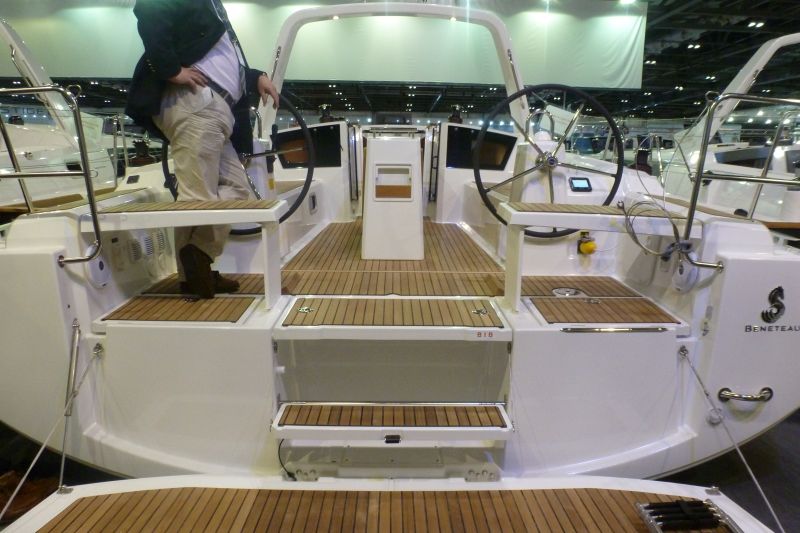 All of us with boats lacking his-n-hers steering can consider our vessels just so last decade. That large flip down boarding transom raised an eyebrow and the interior is equally unconventional to conventional eyes. The rollover bar keeps the boom well outof harm's way; it is, after all, an Oceanis.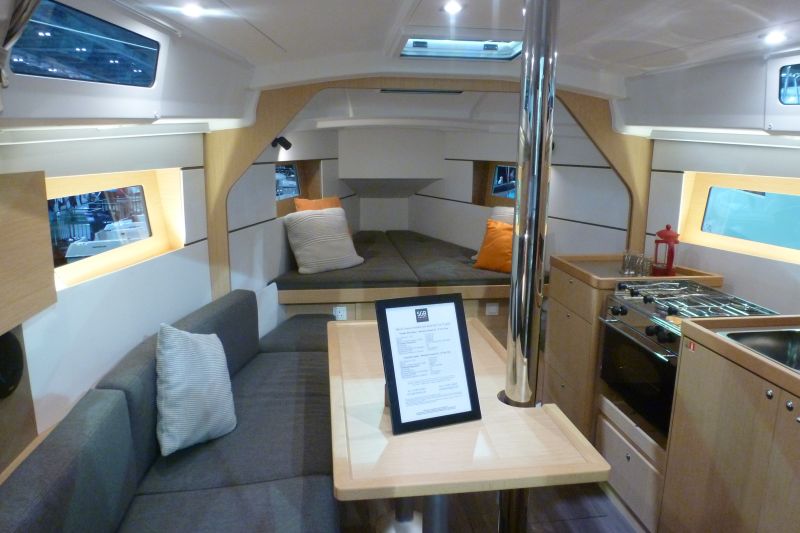 I think this is the 38 but they all are variations on this same theme. The cutaway forward bulkhead is extraordinary on such a large yacht but apparently it takes only 20 mins to slot in the missing bits to create a more conventional look. Having big rectangular windows right up in the bow sections seems weird but Chris assured me that they are so stiff upwind, just leaning over on to the chines that the windows are never even partially immersed. Obviously all of them are potentially quite quick downwind although the Oceanis range is designed for short handed sailing by a couple and so have a smaller sail plan that might otherwise be the case. We're told sales of them in the UK are doing OK so we can expect to see them become commonplace. A First variant using a the same basic moulding with a performance rig could be interesting.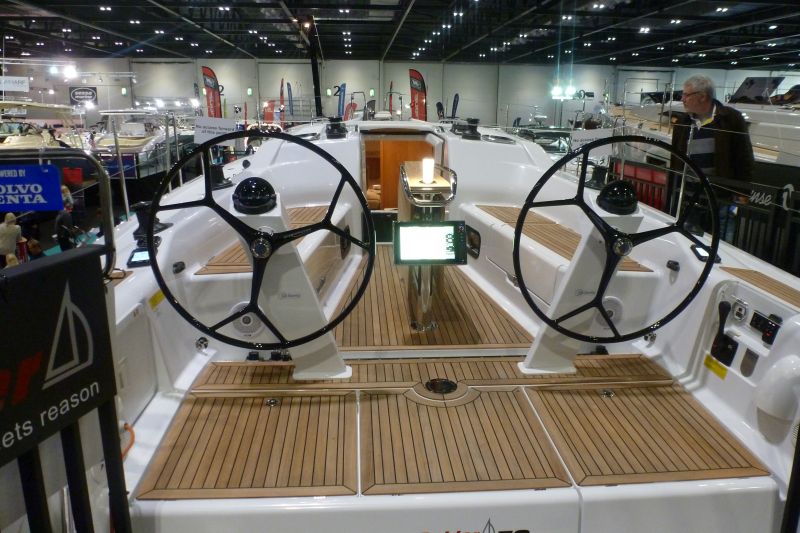 A similar kind of hull although without the chines is to be found on the new Dehler 36. (above) This to me looked to be a really nice midsize performance cruiser/racer. The all-important mainsheet track is where it should be, just in front of the wheels, the deck gear looks good and the interior is practical, nicely finished with two aft double cabins and no startlingly unfamiliar features. That pop-up lamp in the cockpit table is a cute touch although I would have the table out of there straightaway.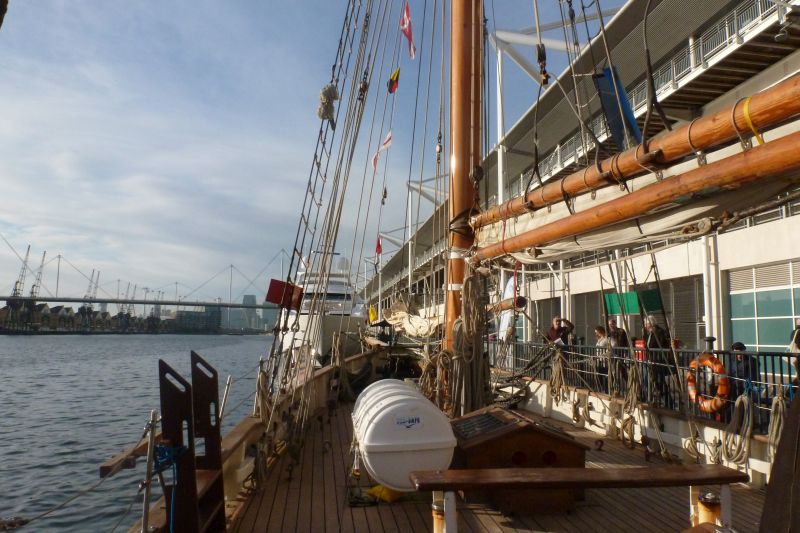 Taking a break outside, here is Spirit of Falmouth. As Spirit of Fairbridge she made a pleasing sight on the Clyde but for whatever reason - maintenance issues may have been a factor - the Prince's Trust has gifted her to her present charity '
Turn to Starboard
' which works with disabled veterans. Servicemen who have been maimed in the various recent combat zones may get fitted out with prosthetics and have some mobility restored but few are not in some way disturbed by the trauma and down the line may have serious issues adapting to their ongoing lives. It is these people that the Spirit of Falmouth charity seeks to help , with sponsorship from the various Services benevolent funds, Help for Heroes etc. A very worthwhile charity and we were impressed by the committment of the volunteers who showed us round.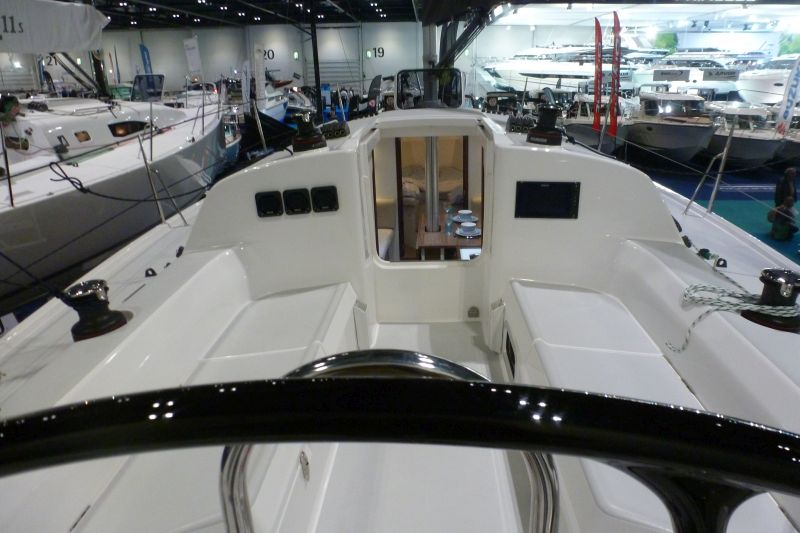 Key Yachting had a couple of big new J Boats in the hall. This one here is the new J112e which is a 36 foot performance cruiser aimed at replacing the hugely popular J109. It looks nice enough but the one that really attracted me was the new J11s which can just be seen to the left of the photo. Curiously the pictures I thought I took have not stored on the camera but the 11s looks just the thing. Deep lead keel, tiller steering, racing cockpit and a rather austere but wholly functional cruising interior with proper heads, galley, and berths. So what if there are exposed bolts coming through the deckhead. This thing will plane. Designed primarily for short handed racing this could serve as a fantastic fast cruiser as well. Unfortunately I'd need a big extra wedge to trade in the Elan for one. IRC is about 1.040.Dream on.
Finally over on the Jeanneau stand it was a deep performance keel that caught my eye first. It belonged to this, the new Sunfast 36. The Jeanneau cruisers are also adopting the wide transom trend if rather less radically than their Beneteau cousins but this Sunfast yells 'Speeed' like Jeremy Clarkson. Game On indeed.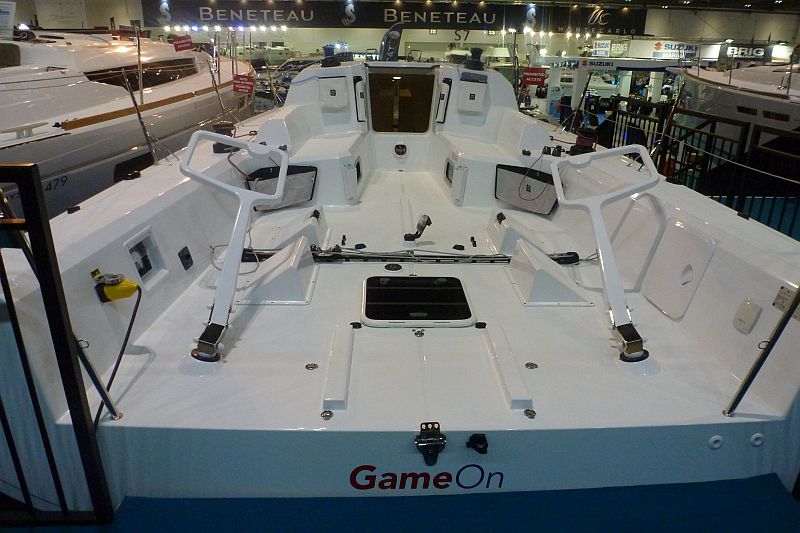 With the huge twin tiller racing cockpit this must be a significant leap forward from the previous Sunfasts. I didn't look inside but no matter, it is surely huge fun downwind if a bit more of a trial uphill.
There's a definite trend going on right now, derived from the French 'Open' design school but whether it turns out to be for the recreational sailor, a real paradigm shift or just a passing fad remains to be seen.
Then, to bring things back to earth we found in a quiet corner the Practical Boat Owner project Boat. The little Snapdragon 23 has been doing the rounds since they finished its transformation from a garden wreck to a tidy little old school potterer. It was the gleaming finish on the GRP topsides that attracted my attention - International 2 pack hand applied. It just shows what can be done with a will and some serious effort.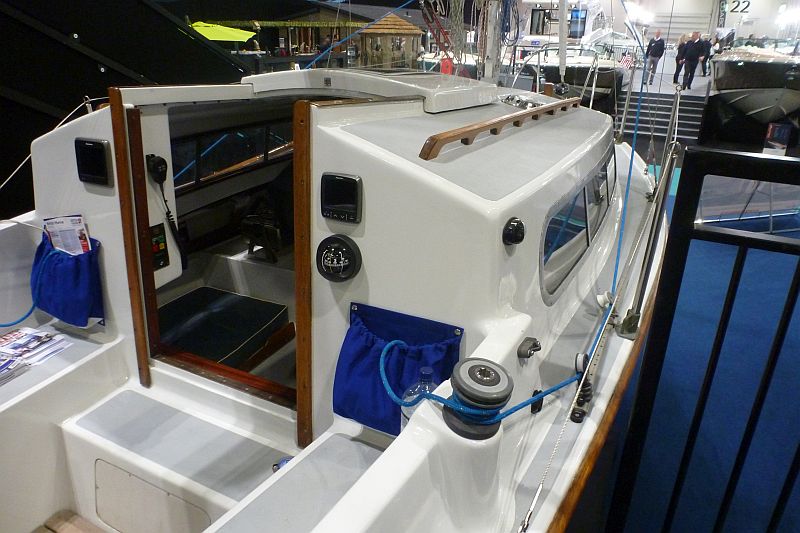 And of course there can be no Boat Show without Sir Ben, here promoting his ambitious and exciting project.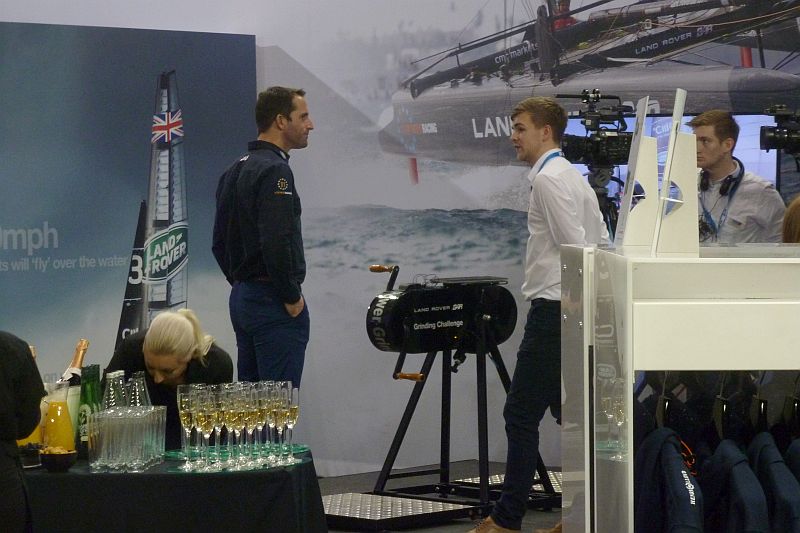 ---
2015 -
Personally I couldn't rate 2015 as a great year for sailing. I think most of us suffered from the unpredictable and generally unpleasant weather. Three of us had a lot of fun in our old Etchells at Royal Gourock including a trip to the Cumbraes weekend and enjoying some of the season's best conditions handicap racing at the fairlie Autumn Points. We still have another old Etchells - 'Suzy Wong' availabe for sale at a knockdown price and photos will be available shortly. We're hoping for improved courses at Gourock and that some of the other Etchells
afficionados can be prised out of their Gourock comfort zone to venture across the Firth for weekend events in Holy Loch and East Patch.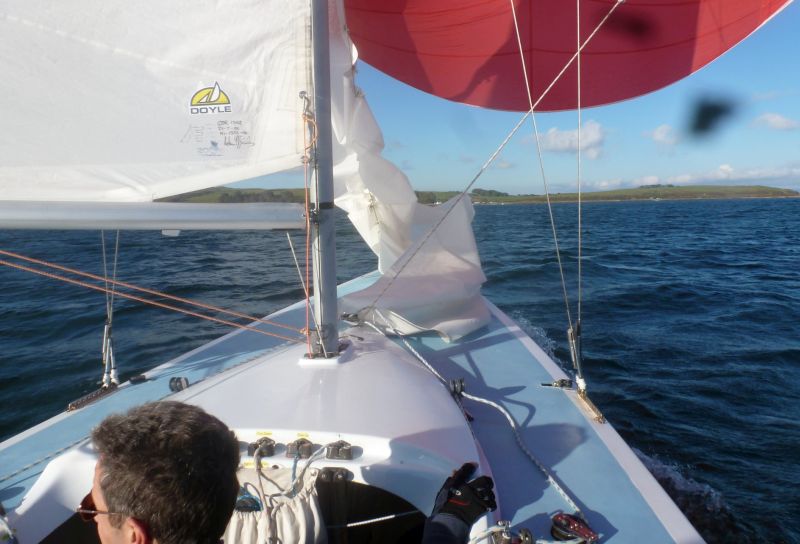 A trip through the Crinan Canal with Mhojo Mhor in May was cold and wet and thus it continued. The canal seemed relatively quiet, possibly as a result of the huge price increase although being shorthanded the inclusive passage assistance was most helpful to us. We were satisfied with the service although others, apparently, have had cause for complaint.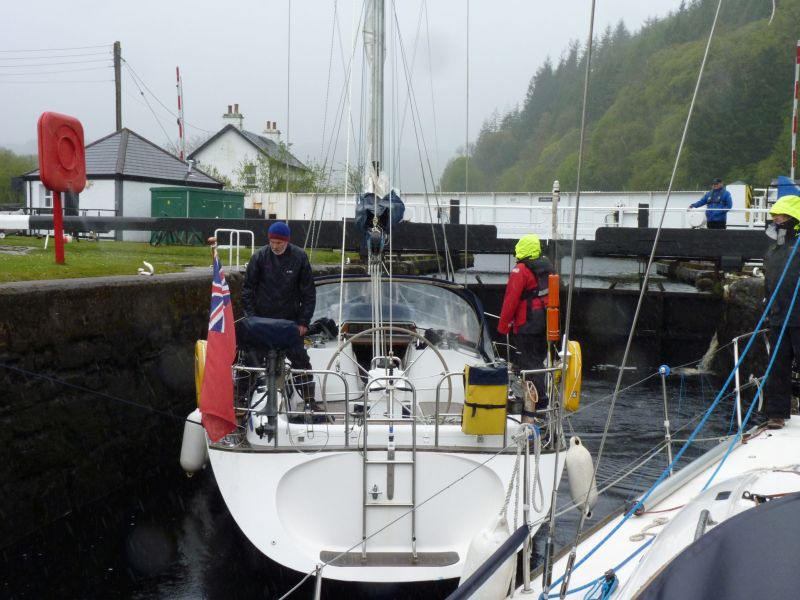 Our own cruises from Ardfern were short lived affairs - we found little incentive to keep going for longer distances although other hardier souls did much better.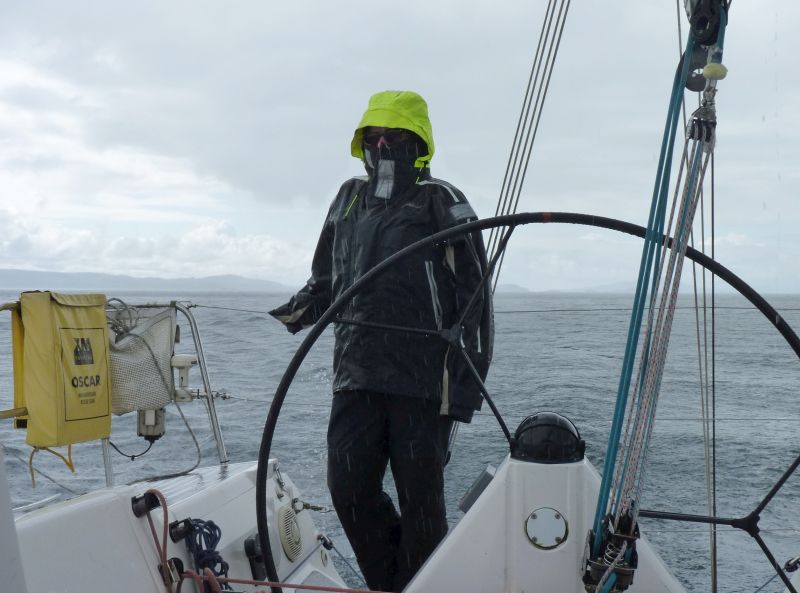 We did have a few pleasant evenings and this one with a small Serpent YC gathering in Loch Aline was memorable for the food and company. The Serpent Yacht Club, incidentally has its 40th anniversary in 2016 and will be having a sail- past followed by a lunch in RGYC on Sunday 1st May to which it is hoped as many past and present members will be able to attend.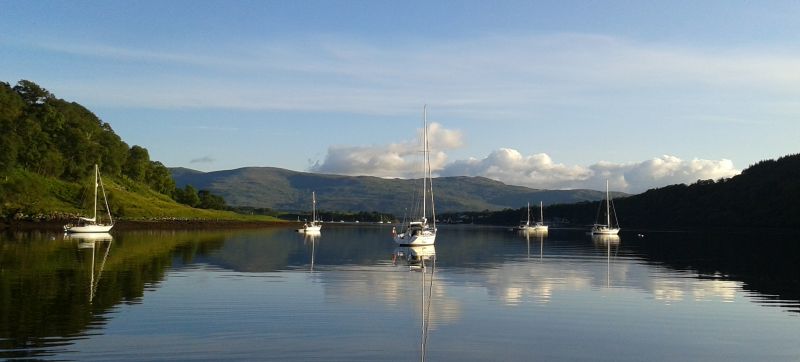 ---
Upcoming:
1. This weekend 15th Aug- CCC Troon Race.
The combined businesses at Troon Yacht Haven are, once again, putting on a social on the Saturday evening before the return race to Largs on the Sunday

.

Complimentary drinks and food will be available for all competitors in the tent after racing.
Sailing instructions: http://www.clyde.org/site/assets/files/1239/ccc_yearbook_2015-for_webpdf_42-43.pdf
2. Largs Regatta Week .
Carolyn Elder writes: The closing date for entries for this year's Peelports Largs Regatta Week is Friday 14 August, thereafter a late fee applies. So don't delay, entry forms can be downloaded from the Regatta Week
website
. This year we are being joined by the Etchells fleet on 22 and 23 Aug for their Clyde Etchells championships as well as a greatly increased dinghy presence due to several Travellers events.
Combined with the marquee party/BBQ and live music from the Ragaels on Sat 22 August, the Regatta Dinner on Fri 28 Aug with chat from our AZAB sailors Angus Scott and Jim McIlraith this promises to be a hectic week both on and off the water! Check out www.largsregattaweek.co.uk, Like us on the Regatta Week facebook page and keep up to date with all the news.
---
Summer, what summer?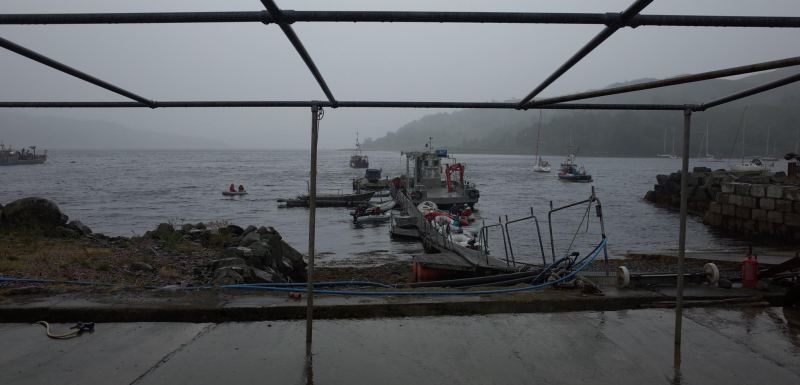 As nobody can have failed to notice, the weather in the west of Scotland this year has been pants. Wet pants. That jetstream has been firmly affixed right across the UK bringing a constant series of depressions to the UK in general and to the north west in particular. And if not depression then certainly a dampening of spirits for those of us who want to go sailing in Scottish waters. The general vibe seems to be that things on the west coast have been quiet. Whether that's just the weather or with an added contribution from the massively raised prices on Crinan Canal passage is for somebody else to investigate. However club events must go on and the photos above and below are from the Clyde Cruising Club Muster and Mussel party at Loch Spelve and demonstrate that hardy resolution that is always enhanced when there is drink to hand. And below we have Alison Chadwicks account of West Highland Week which gave some good solid racing despite losing Tuesday to impossible weather.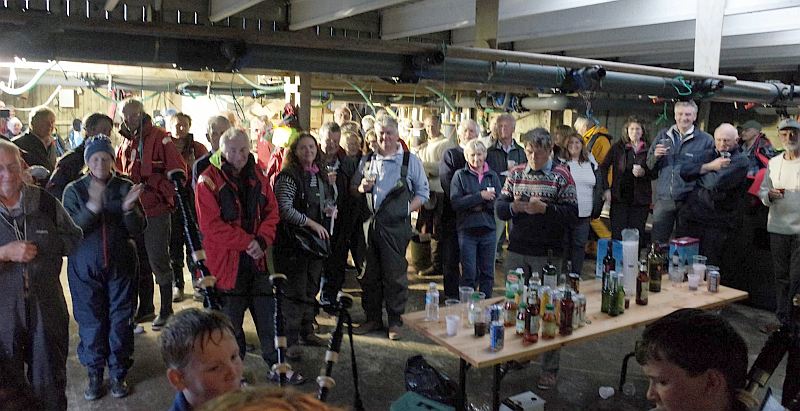 ---
West Highland Week 2015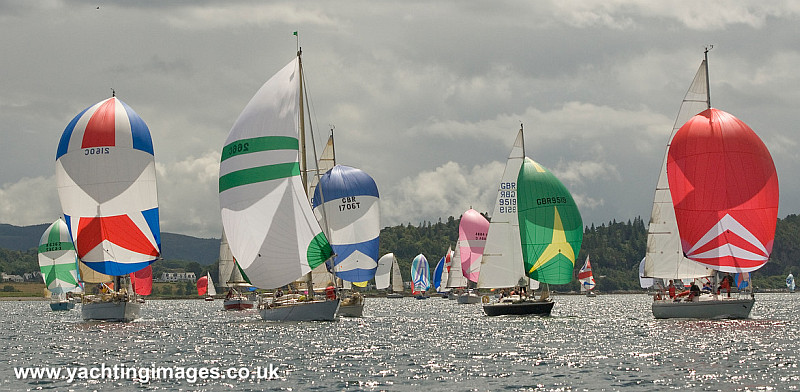 Alison Chadwick, herself a prizwinner in the indomitable little Sadler 'Hot Toddy' sends this final summing up of what looks like a great week :
OBAN sailor Steven Forteith and his team lifted the Peter Cocks Memorial Trophy at West Highland Yachting Week (WHYW) this year – the top prize for the best overall performance in the fleet.
Racing his father Billy's Beneteau First 31.7 in Class 3, the race team judged this was the most competitive class and the results proved this to be the case.
With a string of firsts and one second, Shadowfax finished the series on seven points.
A delighted Steven who is a former class winner at WHYW, paid tribute to his crew. 'We have come so close in the past to winning this trophy and never quite made it so this is absolutely fantastic. I have to thank the brilliant crew work on board the boat and the sails that just worked so well this week over a range of wind conditions. It has been a brilliant event and this is just the best result!'
At the prize-giving ceremony Steven thanked the organisers of WHYW pointing up the amount of work done behind the scenes to organise the event.
Oban councillor Elaine Robertson presented the prizes and told competitors she had been connected with the event for around fifty years. Her uncle, who ran the former Commerical Hotel in Stafford Street, always took WHYW off to race his Dragon taking away a week's supply of boiled eggs and whisky…. an interesting combination she said, whilst her aunt held the fort at the hotel and she helped out.
She announced that progress was being made on the installation of a transit marina in Oban to a round of applause, recognition of the need being pointed up by all present.
Special Trophies
Other special trophies for the week's racing were presented.
Bruce Douglas and crew on the J133 Spirit of Jacana lifted the MacBrayne Centenary Challenge Cup for the fastest passage from Craobh to Oban with Mike Johnston's big Freedom 35 Arran Comrades winning the Oban Bicentenary Trophy for the best corrected time in this race. Craig Anderson's Moody 336 Cool Bandit 2 took home the Angus Meldrum Trophy for the best corrected time in the Gael Force sponsored Oban to Tobermory Race. Oban boat Hot Toddy won the British Waterways Trophy for the best corrected time on the Thomas Tunnock Ltd passage race from Tobermory to Oban and the John G. Maxwell Trophy for the highest placed Royal Highland Yacht Club yacht in Class 8. The prestigious family trophy judged by the committee for the best family boat was won by the Miller family on the Sigma 33 Mayrise.
Joint Regatta Committee chairman Andy Knox said: 'It has been another very successful event with a variety of wind and weather conditions. We couldn't race on Tuesday but managed racing every other day so the fleet generally had good sailing. We have to thank our sponsors – Tunnock's, Argyll and Bute Council, Malin Waters and Tobermory Harbour Association as well as the support from Gael Force Marine, Dunstaffnage Marina, Caledonian MacBrayne, Flit Self Drive and West Coast Motors. We look forward to seeing everyone back again next year.'
WHYW dates for 2016 are 30th July to 5th August 2016.
All results on www.whyw.co.uk
www.facebook.com/WestHighlandYachtingWeek
---
The Cheeki Rafiki MAIB Report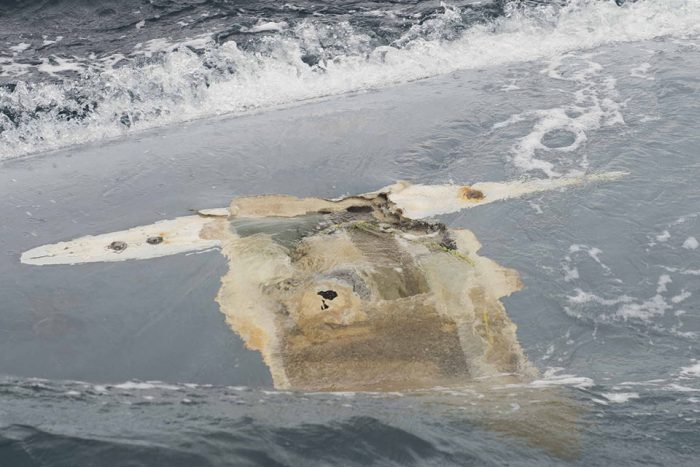 US CG photo
It is just a year since the tragic loss of the Beneteau First 40.7 Cheeki Rafiki and her crew of four on their return voyage from the Caribbean. The UK Marine Accident Investigation Branch has recently published its full and typically extremely comprehensive report and if you have the time this makes engrossing if chilling reading even if (like me) you have no aspirations to trans-ocean sailing.
The link to the 7MB .pdf is here

---
Kip Regatta - Animal takes the overall trophy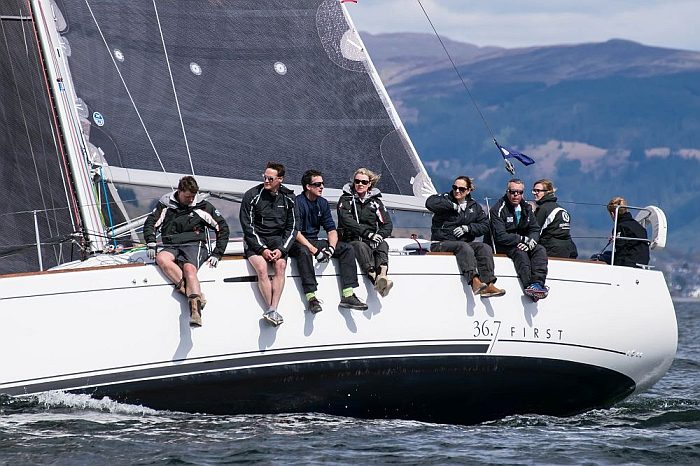 There was a good entry for Kip Regatta 2015 with a healthy turnout of fast boats in IRC. Below are some photos kindly offered by Marc Turner. After a very successful sunny and bright Saturday with 3 full races completed, the race committee elected to have the fleet race round fixed marks off Kip on Sunday and with strong gale force winds predicted for later on Sunday afternoon only one race was completed in the wet and squally southerly wind. In IRC 1 there was a convincing win for Steve Cowie's Zephyr over Aurora. Both of those DNF'd on the unappealing wet and blustery Sunday when there were only 3 IRC1 finishers. They were more determined in IRC2 where Sunday had a full turnout of 8 boats headed by Kevin Aitken's First 36.7 Animal and this performance brought the Animal team the overall trophy. Second place by just one point went to Salamander XX1, SJT in 3rd and Now or Never 3 and Carmen II level on 10 pts.
Andrew Perratt of Savills UK also took the opportunity at the prize giving to announce their continued support to make it the 10th consecutive year of headline sponsorship.
As well as these pictures there is a big gallery of
photographs by Neill Ross here
And the
results are here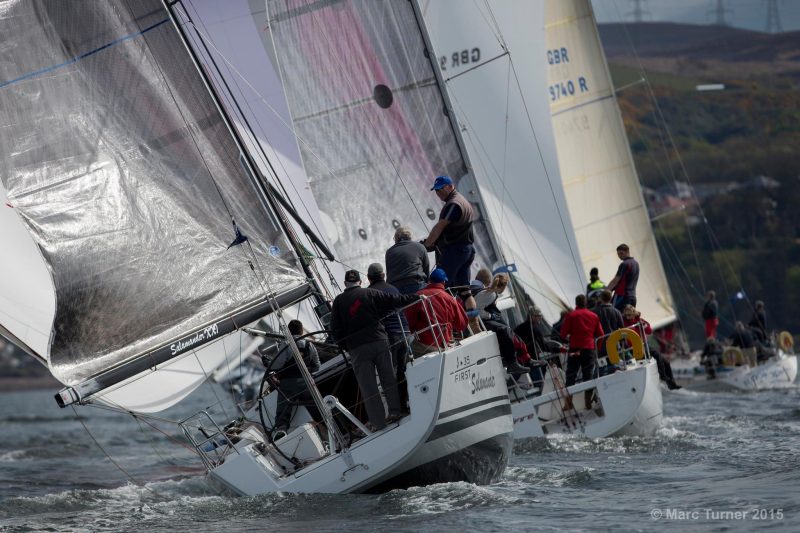 In the 5 strong Sigma 33ood class Mark Bradshow was no doubt eager but his Beaver was Bust making his debut a last place. Mayrise was first
.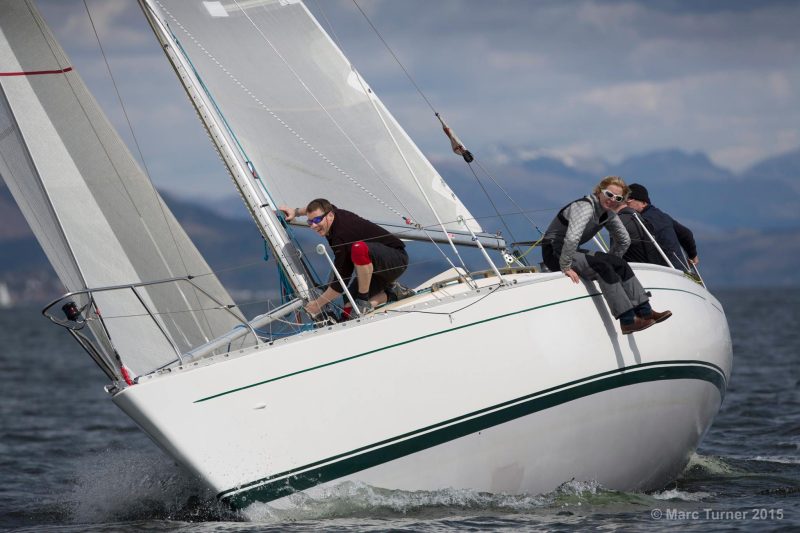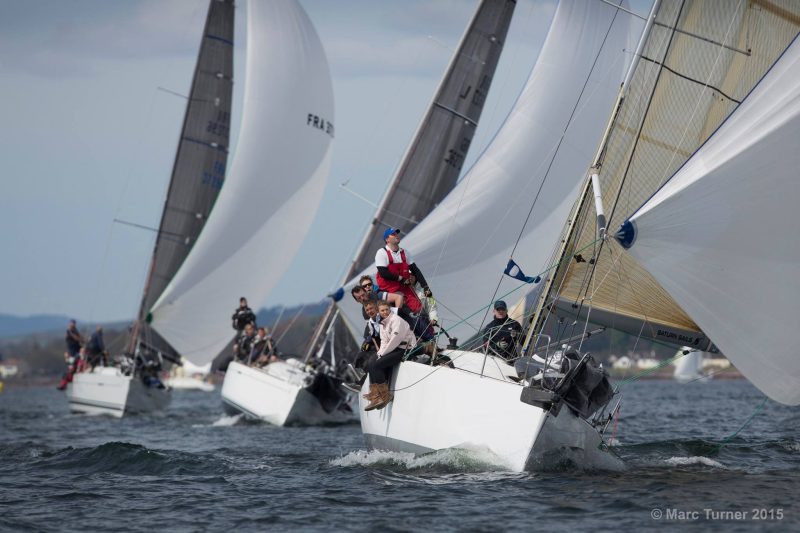 IRC 4 had the J70 Jaw Breaker of Dave Atkinson in first place with Phoenix the revived quarter tonner of Duke Darge's syndicate second. Valhalla of Ashton was also making her Kip Regatta debut and finished on level points but second place to Howard Morrison's Sigma 38 Enigma, here unusually in CYCA. There was also a trio making up CYCA class 4 from which the McNish-Galbraith partnership retired early on with gear failure. John Kent in Far e Nuff was the leader here.
And it would not do to fail to mention the oft forgotten Restricted sail class which had one race each day and which was won by the venerable MGRS34 Applecore. Most venerable of all however is Ian Nicholson who was out in St Foy and who is surely an under-recognised National Treasure of yachting.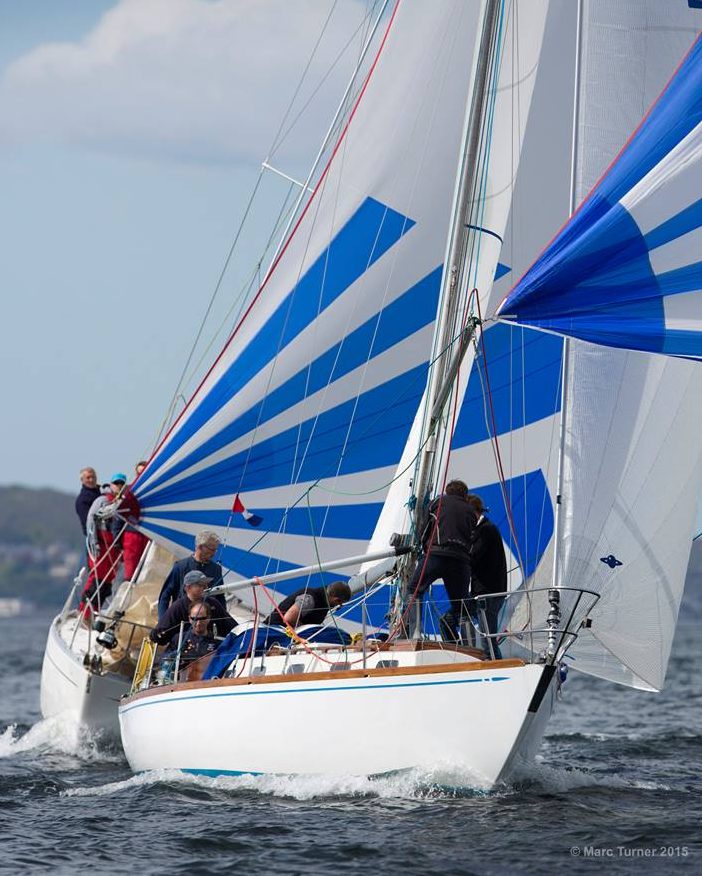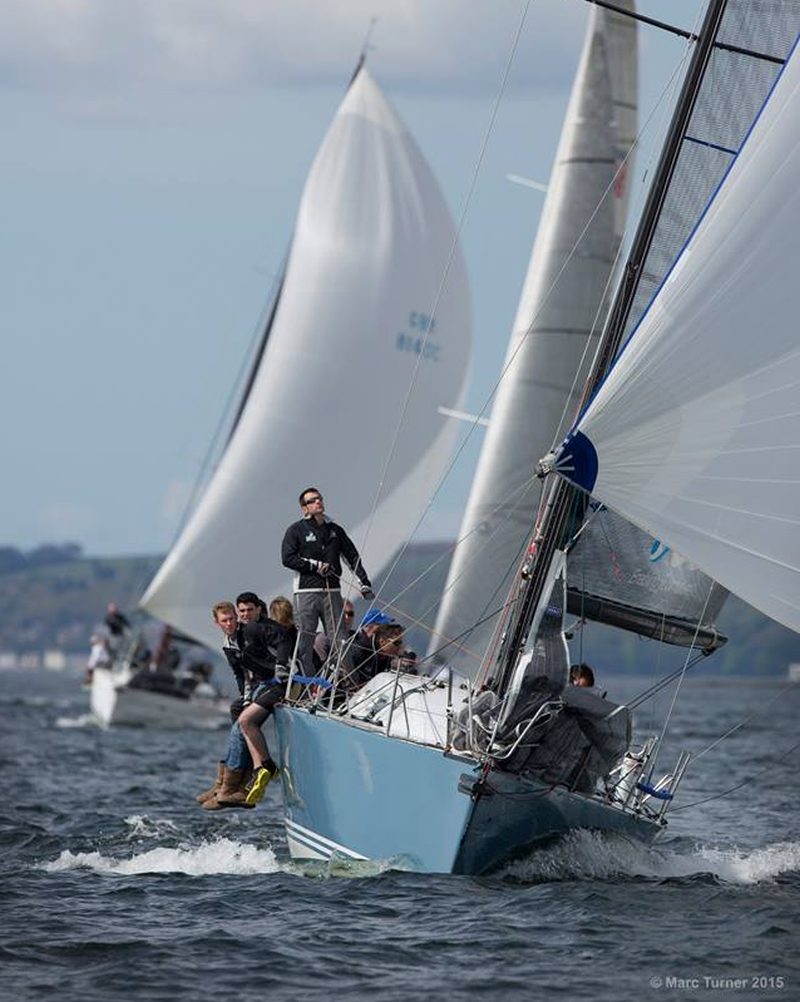 ---
Pride of the Clyde
In the past there have been times when Drum appeared a bit of a tired old bus. That could not be said of her now. I think pristine is the mot juste. In the afternoon sunshine at James Watt Dock she looks absolutely immaculate and she will be even more of a head turner under sail. And look at those Ron Holland lines - and the slope of the transom. Anyone who doesn't see real beauty there has no sailing soul. A true classic.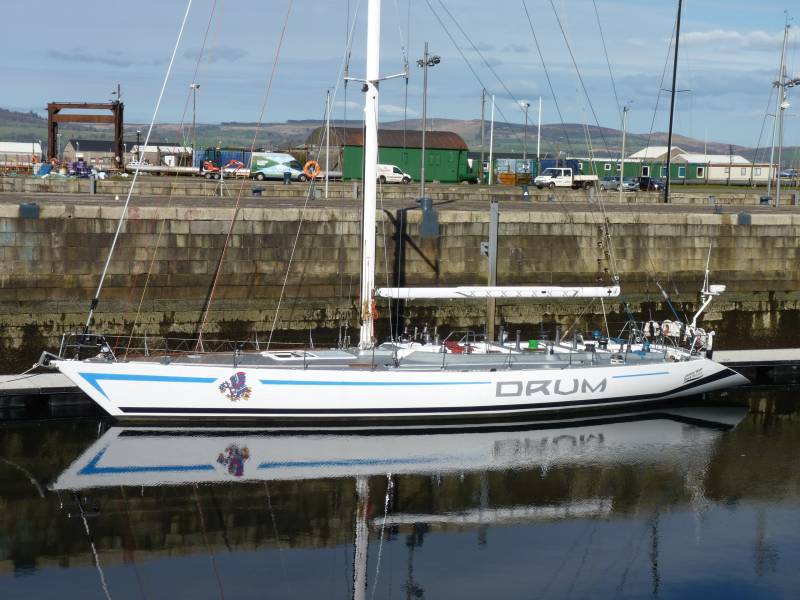 Sir Arnold is now a good old age and I don't know what his state of health is but it would be good if he could get down to appreciate what has been done with her.
See the Drum history on
their website
---
Etchells
It's an old boat well outside the age parameters for a 'good boat' specified on the
Clyde Etchells website
but we're doing our best with help from Iain Hurrel and some Marineblasting. Messy business.

---
CCC Season Opener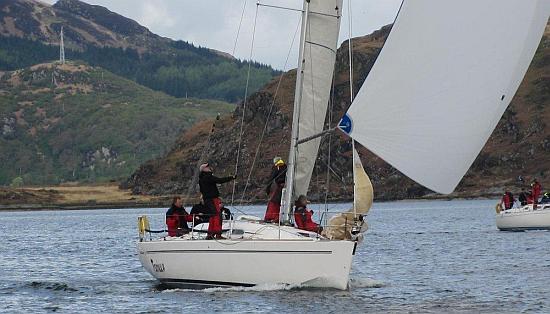 CCC Race Sec Des Balmforth writes:
It isn't long until Saturday 25th April which sees the kick-off of the 2015 season with the Bute Race. This race does what it says on the tin, combining a dust down of your crew work with a beautiful sail round the island of Bute. It is also the first chance to collect Championship points.
This is also back to being a weekend event with a new concept for the Sunday 26th, a short inshore course off the North end of Cumbrae. Preferential berthing rates of £21 per boat have been arranged in Largs Yacht Haven for the Saturday evening and we would encourage members to book a table at Scott's for some craic in the evening from 1900.
Please also note that there have been changes this year to the General Regulations, most notably the Classes. Class 1 and 2 are now dual scored under IRC and CYCA with a Class 3 restricted sail CYCA only.
Finally, I'd like to take the opportunity to encourage as many people as possible to come racing as there is a class for everyone. Enjoy!
---
Piper News
Piper News from Duncan Chalmers, the Class Assoc Hon Sec.
That loyal sailing sponsor and maker of the worlds best biscuits, Tunnocks has come on board as sponsor of the Piper Series of 4 regattas. They are: the Anniversary Regatta at HLSC on16-17th May, Cove regatta in June, the Class Championships at RGYC in August and finally the City Sailing Regatta back at HLSC in September. At the Class Championships at RGYC, Old Pulteney is providing sponsorship with a product tasting a
fter racing.



photo credit?
With the Class Golden Jubilee coming up next year new owners have been searching out boats that have been stored away for years, other boats are being refurbished and owners who have not been afloat for a while are now determined to have their boats afloat and racing.
I don't know whose photo this is - I suspect it will be one of Neill Ross's but will give due credit when informed. Anyway it shows Billie Piper the current class champion although Iain Hurrel its owner does not appear to have been on board that day.

Interestingly, the wooden Piper No1 which formed the plug for the class is now on the Norfolk Broads and is for sale at, wait for it, £16K. Perhaps it is imagined that Piper prices will follow that of the Loch Long and go stratospheric. It would be a terrible shame if they were priced off the Clyde in that way.
.
---


Sign up now for a great deal on Silvers Marine Scottish Series 2015
With just over seven weeks until the 2015 Silvers Marine Scottish Series,organisers are delighted to announce that they are already knocking on the
door of having 100 entries across all classes. And it's a great time to dip your toe into taking part in a regatta with some very special offers for
boats who sign up in April.
Enter the popular White Sail class before 1 May and receive 20% off yourentry fee courtesy of Clyde Challenger. With two classes, the Clyde
Challenger Passage Race on Friday and The Inch Race on Sunday, the WhiteSail class is a great way to involve the whole family in a regatta.
And, as an added incentive, Tarbert Harbour Authority has pledged to offer 20% off berthing for boats, across all classes, entering Silvers Marine
Scottish Series if paid in full directly to THA before 1st May.
Silvers Marine Scottish Series Chairman Dane Ralston explained why excitement was building for the 41st Series saying, "Last year we attracted
100 boats to Tarbert, this year, with almost two months until the launch of this year's regatta we are already looking to smash this. We'd love to see
150 take part this year out on the waters of Loch Fyne and, thanks to support from Clyde Challenger and Tarbert Harbour Authority, we are able to
pass on some of our enthusiasm to our competitors.
"Silvers Marine Scottish Series is a major event in the yachting calendar in Scotland and we're keen to encourage more people to take part. Thanks to Clyde Challenger sponsorship we can attract those sailors who, want to take part in a regatta, but also cruise in company. The White Sail class at
Scottish Series is the perfect introduction to racing.
"And, Tarbert Harbour Authority is further demonstrating their commitment to the regatta by offering all boats a discount on their berthing fees.
Silvers Marine Scottish Series is shaping up to be an excellent event and I'm really looking forward to getting it underway."
Glen Porter from Clyde Challenger said, "The team at Clyde Challenger, Scotland's Iconic Clipper 60 Ocean Racing Yacht are delighted to continue
their sponsorship of the Scottish Series white sail fleet in 2015. We look forward to seeing a wide range of family and cruising yachts join us for
this great event in May."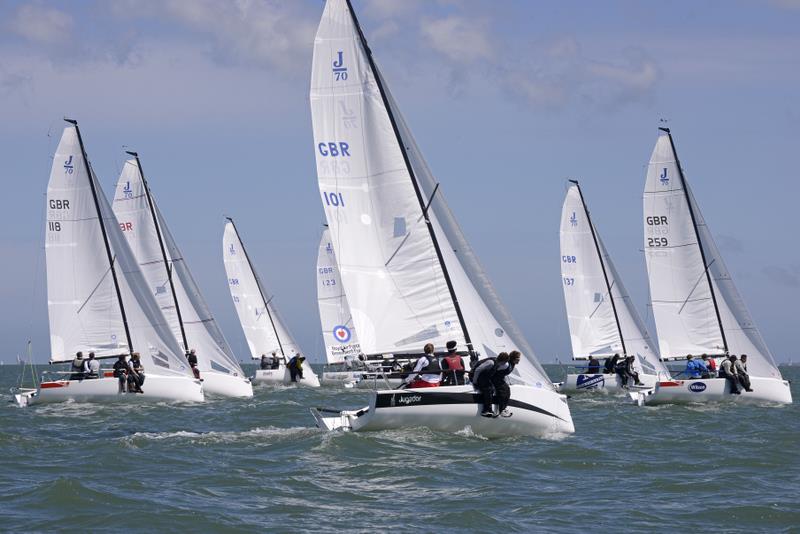 J70 class announce Silvers Marine Scottish Series 2015 as Northern Area Championship!
The J/70 UK Class Association is pleased to announce the inaugural J/70 UK Northern Championships will take place as part of the Silvers Marine Scottish Series 2015, Scotland's biggest sailing regatta. Traditionally held in the stunning location of Loch Fyne, the event is hosted by the Clyde Cruising Club over the Spring Bank Holiday from Fri 22nd to Mon 25th May.
The rapid expansion of the J/70 fleet across the country means that we are expecting a substantial number of entries for what will undoubtedly be some hugely fun and competitive racing. Competitors are excited that the championships will span four days, with 12 races being undertaken. The fleet are treating the event as essential practice for British teams hoping to compete at the 2015 Worlds Championships, taking place in La Rochelle this July.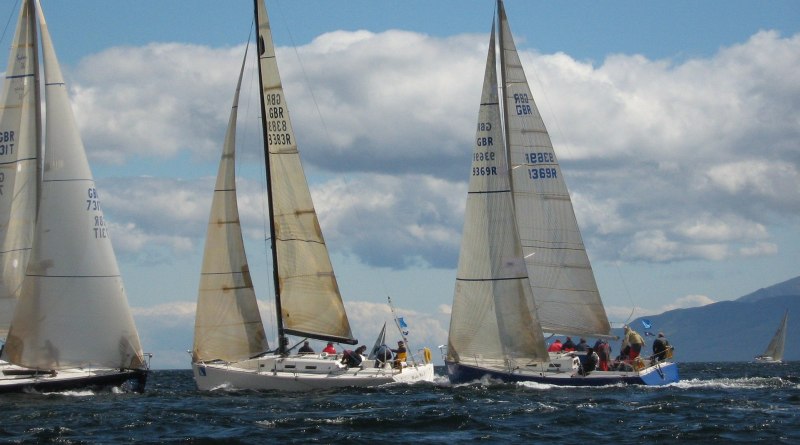 More Rover Series
Thought I might as well put up the 1992 list of Class 1 as well for a bit of additional beard stroking. Some well known and no doubt fondly remembered names in there. If anyone would like to punt in some reminiscences of these old boats or even a where they are now - do send them and I'll edit and put them up.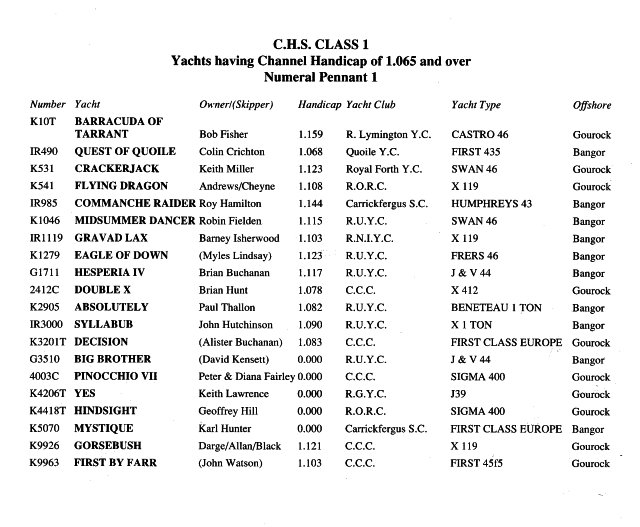 ---
Kumalie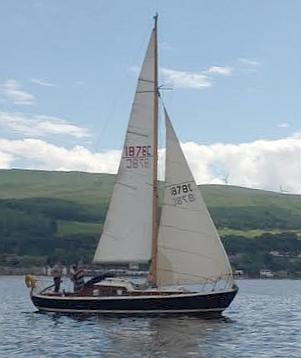 Further to the mention of Kumalie down the page, Pete Wright notifies us of her latest exploits which can bee seen
here on the FYC website
. Pete says
"There was an amazing blog and CM raised buckets of cash for MS and Brain Cancer Trust.Campbell completed the trip, Kumalie looks amazing.
" Looks like the red curtains have gone though.
---
Etchells at RGYC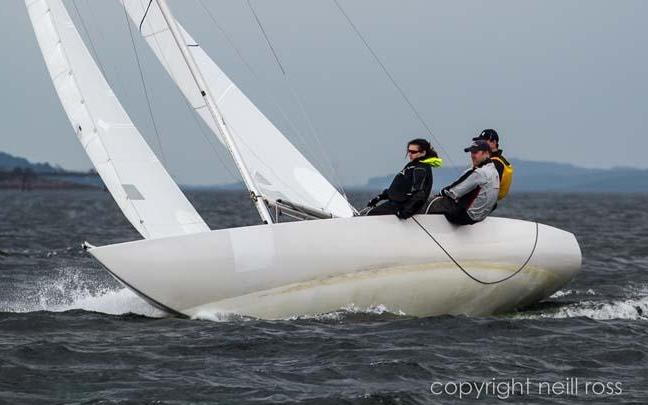 Geoffrey Howison has been doing a terrific job masterminding the resurgence of the Etchells class at RGYC. There will be over a dozen of these cool raceboats on the moorings there in 2015 and there is room for more. There is to be a meeting of those involved on Tuesday 27th Jan at RGYC and as a newcomer to the class I am sure that any interested parties would be welcome to attend. I am aware of a fairly old Etchells which could be got back into racing trim quite readily and which for sailing at RGYC could be had for a ludicrously low price. Email me as below.
---
Email Chas No More.
For now anyway. It has taken a protracted rainy spell to get me to investigate why the 'Email Chas' form has not been working. As I keep banging on, this site is pretty old, using prehistoric simple html and with the web hosting company having been taken over a few times yet having survived somehow. The current provider, rejoicing in the name 'Madasafish' has decided apparently to remove the cgi server side scripting which allowed me to have a primitive reply form and that's the reason it has denied access to anyone who tried to email me. The good bit is that the hosting for this site has never cost me anything at all - hence the complete lack of advertising. The forum is different -it is hosted separately and I have to pay to keep that ad free which is why sponsorship of the banners has been good. (Whether it is worth keeping the forum going is another issue entirely)
So if I want to restore a form, the site will have to be moved to another provider who will charge me for the privilege and I don't want to be messing about with advertising, still less learn about active server pages, javascript and all that jazz. I think we can live without the form.
If you really want to email me I will tell you only once. It's cggs Where? At this domain name of course. What's that? Do you really have to ask? It's clydesailing.co.uk Maybe you should write it down for future reference. As if.
---
Scottish Series Remembered
Here's a look back to 1992, the year I first showed up at the Scottish (Rover) Series. In Class 7. With 29 entries. The smallest class was Class 1 with 20. Every other class numbered at least 25. Of course back then Rover was still a make of cars that were built in the UK and nobody thought it was particularly strange to race elderly cruisers under 30ft LOA.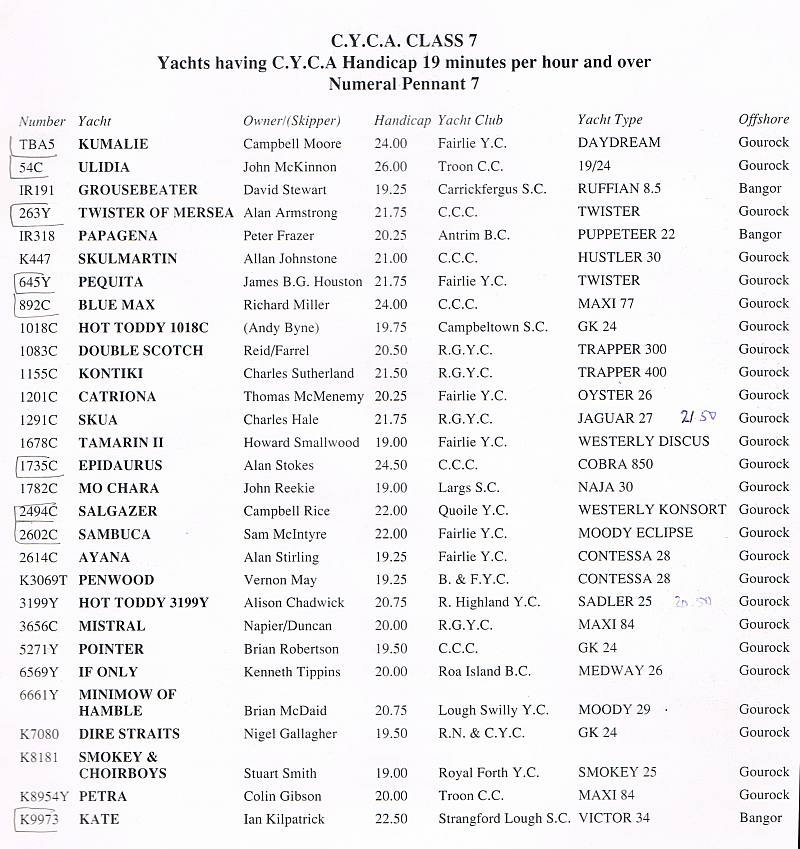 I suppose it's pointless to look back like this with the Scottish Marine Industry insisting that we really must buy ever larger masses of floating glass reinforced plastic. It really does seem like another time but then again what's to stop the relatively impecunious going off to race a terminally depreciated cruiser? Is it the same problem that's being noticed by B&Q et al - that the present generation of young home owners apparently don't want to, don't have time to or just can't attempt diy. Anyway, diy aside it was a whole lot of fun at the time as I recall.
btw I know Campbell Moore is alive and well but has Kumalie with the red spotted racing curtains survived?
---
Web2 - 2015 - where next?
Looking back in an ancient folder it seems I first registered clydesailing.co.uk not later than February 2002 which makes the site, under this name at least, 13 years old. Before that it also had an even more primitive existence from around 1996 in the long vanished days of dial-up modems and unaffordable digital cameras. While at the very first I was just playing about, interested in this new website thing which you could build yourself, what with my main interest being sailing it soon became apparent that a clyde-centred sailing site could have a useful purpose. Back then I found myself somewhat ahead of the game as most yacht clubs had not yet developed their own websites - or certainly not any very responsive ones. As often as not one had gone home after a weekend sailing event before the final results were pinned up and so I took it upon myself to copy down those results by hand, put them up on the web with a bit of banterish commentary and whatever photographs I could manage with the outcome of this highly labour-intensive process being that quite soon it became the go-to site on a Monday morning as lots of people checked in to see the results and what have you.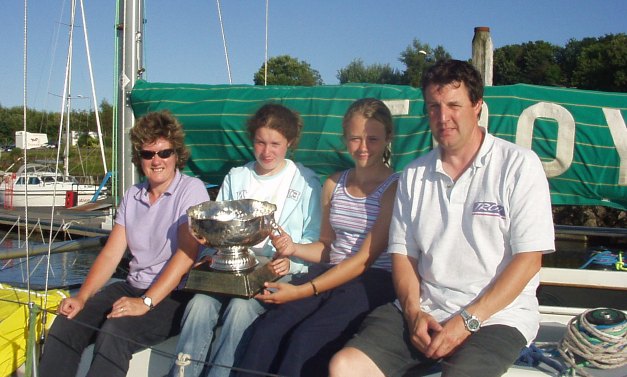 The yacht clubs have of course long since caught up with Phil Walter's result service, initially for the Scottish Series, leading the way such that results are now online just after the last finisher. Nevertheless, such was the apparent popularity and positive feedback I was getting plus the banter on the forum which was established soon after, that there seemed no reason not to carry on. It was never sailing anarchy but being an independent site responsible to nobody meant I could poke fun where I chose and the potential all-clyde overview seemed useful given the inward looking attitudes found so much elsewhere. I was competing in plenty of events anyway, was able to get an on-the-water amateur account up long before any print media and it just meant staying up late on a Sunday night compiling and uploading it all.
But nothing stays the same and things move on. I no longer do much racing, thus losing the essential I-was-there aspect and static web sites such as this have been overtaken by the so-called Web 2 which brings interactivity directly to your omnipresent mobile device with the current front running Social Media site being Facebook. Clydesailing has had a presence on Facebook as a 'Community' for a few years now and has acquired just a little short of 550 followers at time of writing. It is so easy to punt something up on Facebook - much less tedious than compiling html pages -and with the advantage that followers can view and start responding with their comments immediately. For example the other day I posted up this old picture which anyone of a certain age who ever visited Royal Gourock YC will recognise instantly.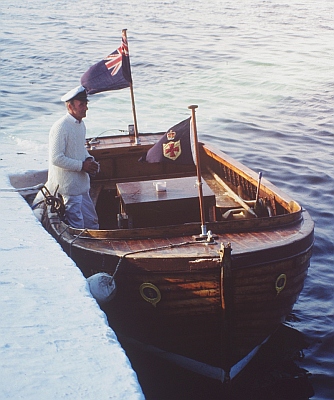 At the time of writing this, Facebook informs me that the picture has 'reached' (whatever that means) 1,836 people, with 66 stating a 'like' and has attracted 14 comments. That's impressive and shows clearly the way that the young, mobile-addicted generation accesses its information and entertainment. Yacht Clubs should take note I think. While a static web site is necessary as a 'presence' and place to host vital information, entry forms etc, for getting info out there,the social media route is very worthwhile. There are of course many who are highly suspicious of all this fancy modern stuff and fear that registering for such nonsense will intrude on their privacy and possibly their bank details not to mention the idiotic frivolity of it all. But to take this view is, I think, to miss out.
So what am I trying to say? Basically I think that this site has just about outlived its usefulness and furthermore that I have lost some of my enthusiasm for keeping it constantly updated. For the meantime at least I will keep it live and will be happy to post notices of races, photos or anything else that is sent to me. As you will see from what follows. The old steam Forum will carry on and I'll review its future when the present sponsorship (thanks James Watt Dock) runs out. I'll be putting more stuff and more words on Facebook, so if you have the nerve, go there and join in. Obviously you can continue to comment on this and anything else on the forum as well.
A Happy New Year to you all and lets hope for another great sailing season. As ever there will be plenty going on.
---
Mudhooks and Westerns
Those august members of the Royal Western seem to be collaborating with the even more rarified Mudhooks giving rise to the prospect of the awful spectre of old men wearing not only red trousers but garishly multicoloured ties as well. But not clown noses.They know how to run good regattas. Here's the first warning of the Savills Kip Regatta - and the Old Pulteney Mudhook.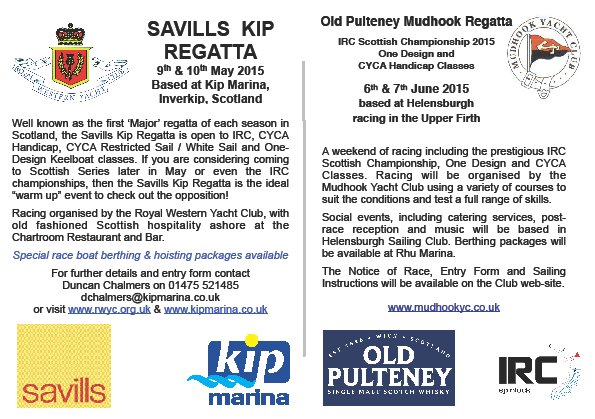 ---
Silvers Marine Scottish Series at 41
Marc Turner
The Clyde Cruising Club is delighted to officially announce the dates for Scottish Series 2015:
22-25th May the second UK bank holiday. As ever the event will be held in the popular and picturesque village of Tarbert on Loch Fyne.
The organising committee is also very pleased to announce that Silvers Marine, headline sponsors from 2014 have agreed to come back for a second year. Silvers is a well known and historic brand on the Clyde and beyond. The yard has long been known for its capabilities for build, repair and maintenance of yachts. This tradition has been extended and secured with the purchase of Silvers by parent company GSS in 2014.
Jamie McGarry, Managing Director of Silvers, regular contender and winner of Class 1 in 2014, said "Silvers Marine is very excited to be sponsoring the CCC Scottish Series for the second time. Building on the success of the 40th anniversary regatta we are hoping for an even bigger turnout in 2015 especially from our friends farther afield in Ireland and the rest of the UK. Scottish boats have enjoyed the hospitality and efforts of our neighbours many times in the last few years and now we hope to return the compliment. "
Marc Turner
For 2015 all Spinnaker classes will revert to racing in Loch Fyne on Day 1 whilst the white sail class and passage race only classes will start their event in Largs on Thursday night with a buffet supper followed by a passage race to Tarbert on the Friday. Once again in 2015 the Clyde Challenger Passage race to Tarbert and the Round Inch Race on the Sunday will be open to all comers as stand-alone races.
The Notice of Race and entry forms will be published soon but in the meantime we hope you will put the dates in the diary and we look forward to seeing you all in Tarbert in 6 months time.
None other than Dane Ralston, SMSS Chairman sends this in and adds:
Whilst we want to attract all comers we in particular would like to encourage the grass roots smaller one designs etc to the event. The overall trophy (and what a trophy it is, see above ) was won last year by a Sonata 22 so maybe that will be an encouragement. We also encourage the less experienced racers to take part in the two passage races open as stand alone entries if only as a taster of the event so as to take part in full next year.
---
West Highland Yachting Week August 1-7 2015.
The powers that be have been busy up Oban way and the following is compiled from info sent in by our friend Alison Chadwick, their press officer:
After the Commonwealth Games hiccup last year 2015 West Highland Yachting Week is back to its usual slot in the calendar and takes place from August 1-7 2015.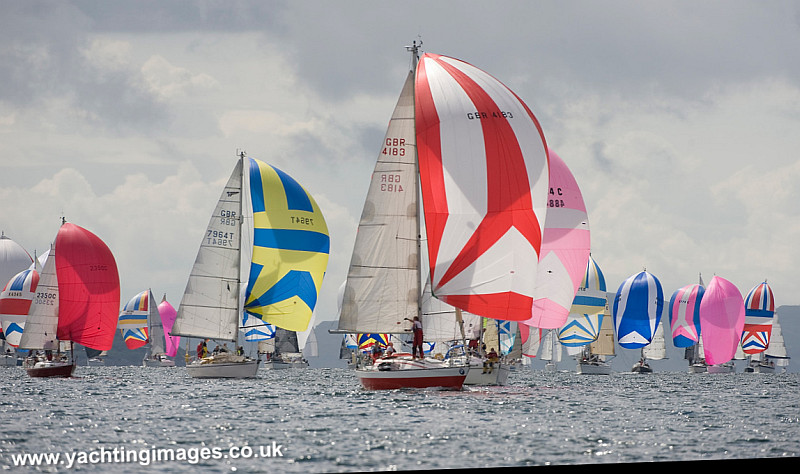 Tunnocks has agreed to sponsor the event - the company having been the major supporter of the event for a number of years.
Andy Knox, (who takes over from retiring chairman David Waltho, who has been involved in running the event for the last 12 years) as newly appointed chairman of the Joint Regatta Committee (JRC) that runs the event, said: 'Tunnock's continuing support is wholeheartedly appreciated by the JRC and all of the competitors as the major factor in enabling this premier event to be enjoyed by so many along the stunning Argyll coastline. The format of the event has enabled racing and cruising families to come together for a week of combined fun and competition for many a year.'
The committee is hopeful for all last year's supporters to come in again for the 2015 event. This includes Tobermory Harbour Association, Argyll and Bute Council, The Crown Estate, GaelForce and help in kind from West Coast Motors and Flit Autos.

Andy Knox is no stranger to these waters having sailed around the Clyde and the west coast over a period of around 40 years. He and his wife Ruth moved from Glasgow to Ardrishaig some five years ago to be near their sailing base at Ardfern, where they have berthed since 1994.
Being a cruising sailor, Andy's introduction to racing was through joining the Joint Regatta Committee for the 2014 event and, as part of the race team, was swept up by witnessing the enjoyment WHYW gave to so many people.
Andy and Ruth have cruised extensively in their Hylas 46 True Brew. Andy is also a Royal Highland Yacht Club committee member.
Philip Preston, vice-chairman of the Joint Regatta Committee, has also stepped down due to pressure of work. He is succeeded by Eric Chapman, who has been part of the JRC for many years. Philip will remain as an assistant race officer for the event for 2015 so will still be a familiar face to competitors.
And now your opinion is requested:
OVER the last few years interest in the feeder races for the start of West Highland Yachting Week from the Clyde and Ireland has waned with a low level of entries.
The Joint Regatta Committee (JRC) started the feeder race from Gigha as an alternative for boats from the south, although this was not run in 2014. Only the popular Oban to Craobh feeder has been retained.
However in looking to the 2015 event, the JRC is asking for feedback regarding the re-introduction of any of these races. If there is sufficient demand, the committee will look at re-instating them. This may include the traditional Bangor to Craobh race, or the race from Gigha to Craobh or from the Clyde to Ardrishaig.
ALSO
COMPETITORS are being asked if they want to see the re-introduction of an IRC class at West Highland Yachting Week.
Although these were offered over the last few years the interest was low and many competitors who had expressed an interest in racing IRC, then switched classes to CYCA. The Joint Regatta Committee (JRC) therefore decided to concentrate on the traditional CYCA class system.
However if there is sufficient interest expressed the JRC will consider the re-introduction of an IRC class.
To respond to either of these issues please contact Ross Wilson, secretary JRC on 01631 710 132 or office AT whyw.co.uk
---
---